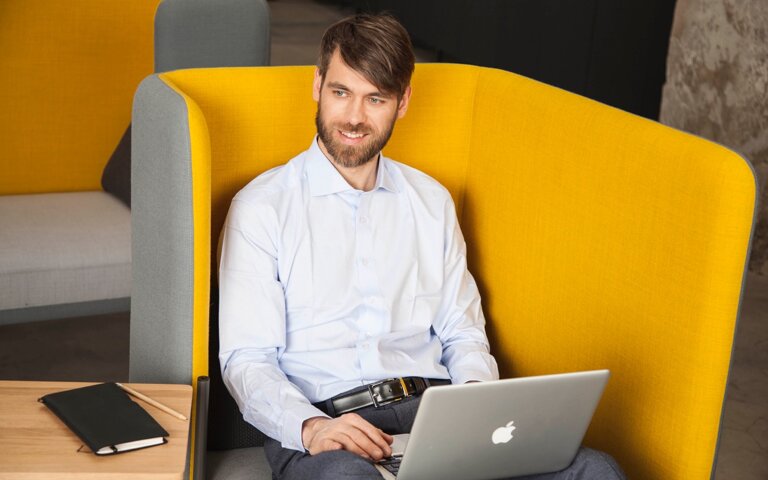 Open offices were revolutionary – they broke down the barriers between co-workers that cubicles had created. The change gave way to collaboration, communication, and involvement. But it has its downsides also – studies show that 95% of people say they struggle to focus at work.
The way we work today, new types of work and the broadening of the very meaning of work demand more from the working environment than just the desks and drawers and cupboards that are traditionally forced upon us. In this day and age the results of the work we do are decided by our ability to focus in different ways and be more open to discovery in order to solve the problem.
In the case of open offices, it is essential to ensure comfortable work for both individual workplaces as well as to allow for group work and meetings. We believe that the future of offices is focus-based – the office has differently furnished areas for different kind of work. With our designs, we look for ways to create isolation in an open space without breaking up the layout. This way the space remains visually open but allows to create opportunities to separate its more private parts as needed. Planning and strategy sessions need cooperative space, but often when it comes to taking action, people need space for focused work.