Get creative with Manhattan series by Morten Nikolajsen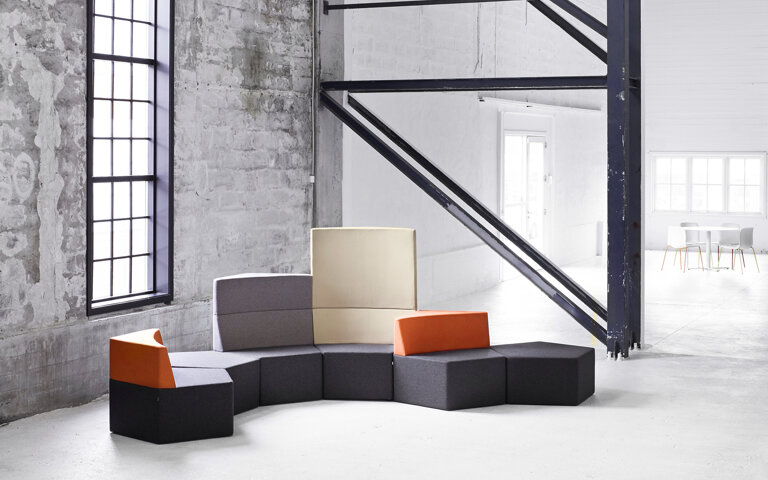 The Manhattan series is our most modular seating system that lets you get really creative and playful with furniture. Read more, what inspired Morten Nikolajsen to design the Manhattan Hexa and Penta sofas.
1. Tell us a bit about how did the design for the Manhattan series come about?
For a long time, I was working on modular soft seating and lounge seating products. What I found was that most of the modular systems in the market were rectangular or square and with just a few different options for rearranging the setting. Furthermore, no matter how these modules were arranged the visual appearance didn't really change much. 
Also, the modularity was often lacking because the modules were not easily rearrangeable. I wanted to make a family of products that could easily be moved around and that you could use in different ways and for different purposes. 
2. What sets Penta and Hexa apart from other public space sofas?
Manhattan Penta and Hexa are a modern take on how lounge areas could work. The modules are light and therefore easy to move around. The panels and higher backs enable to create privacy when needed. The shapes allow for multiple layouts – you can create both conservative and more playful settings at the same time.
Various back or panel heights result in less conformal and more creative landscape of products which hopefully inspires the people using them and softens up a typical office layout.
3. What was your inspiration for the Manhattan series, in terms of its aesthetic and modularity?
I wanted to inspire the end-users to be creative and enable them to decide how the modules could work for them in a given situation. Whereas the Pentagon combinations create organic and floating layouts, the Hexagons create straight lines and have a more architectural approach. 
4. How important is the sustainability of your products for you?
It's important to me that my products are made with good and environmentally friendly materials, which is why I always work with the best suppliers and manufacturers for my products. Together we do our best to choose the best foams, textiles and core materials, FSC certified wood, etc., to make high-quality products. I want to make long-lasting products. 
See the products: